Mercury Prize nominated folk singer, song collector, award winning promoter, broadcaster, animateur and naturalist
As an artist Sam traverses many worlds, challenging and pioneering folk music in as diverse places and ways. Not just an award-winning singer with two highly decorated albums to his name and a sound incomparable to his contemporaries'; his work fostering live music in the UK has been instrumental in the explosion of folk in the last decade. Sam reinvents not just the way these ancient songs should sound but how they can be sourced, exist and thrive, from conscientiously gathering them in Gypsy Traveler camps to singing them for the Hollywood big screen.
Live & Upcoming
Latest gigs, appearances, radio & TV
Concerts: Band
Sam Lee and Friends: Mupa Budapest, Hungary
Mupa Budapest
Budapest, Hungary
Wonders are afoot: Sam Lee's English folk songs are as ancient as they are forward-looking, and as grounded as much as they soar.
Sam Lee was born in London, while his father comes from an artistic Polish family. He has demonstrated his wide range of talents in a number of fields, from visual art to burlesque dancing, before settling on British folk songs. He collects them, sings them and teaches them - in a university college, on radio and television shows and, last but not least, in the club he himself founded, the Nest Collective. He underwent a significant musical education in spending four years with the travelling band of the legendary Scottish singer Stanley Robertson. It was at that time that it became clear to him that you need to learn not from books, but from the original informants; from wandering gypsies and Irish singers. These experiences became the deep, timeless inspiration for his first album in 2012, Ground of its Own. This Mercury Prize-nominated album became one of the greatest international sensations of recent years, becoming the first English record to reach the playlists of world music radio stations across Europe. Intimate and unsettling, harking back to older times yet simultaneously ground-breaking.
With his 2015 The Fade in Time album, Lee brought a new masterpiece to the table. His distinctive and special instrumentation - which splendidly fits in cellos, trumpets, violins, kotos and tablas - further pushed the borders of folk music. His musical universe is in some ways as close to psychedelic folk, contemporary music and jazz as old-fashioned English songs, but, whichever way you look at it, a magical experience is guaranteed.
Müpa Budapest is one of Hungary's best known cultural brands and one of its most modern cultural institutions. It brings together the many and varied disciplines of the arts in unique fashion by providing a home for classical, contemporary, popular and world music, not to mention jazz and opera, as well as contemporary circus, dance, literature and film.
---
Concerts: Band
Sheldonian Theatre, Oxford
The Sheldonian
Oxford, UK
Mercury Prize nominated Folk singer and song collector Sam Lee is to play a one off concert for Tigmus at The Sheldonian Theatre on 1 June. Sam's two critically acclaimed albums place songs he has collected first hand from the Gypsy Traveller Community at their heart with inventive arrangements bringing these ancient songs to life for the 21st Century. The live band 'Sam Lee & Friends' perform unconventional and contemporary interpretations challenging all preconceptions of what 'traditional folk' should sound like.
Sam also recently won 'Best Traditional Song' at the 2016 BBC 2 Folk awards for 'Lovely Molly'. His debut album 'Ground of its Own' was nominated for the 2012 Mercury Prize 'Album of the Year'.
"This Mercury prize nominee continues to shake up the folk scene with this second album packed with drama and surprise. Sam Lee again concentrates on traditional songs he learned from Gypsy travellers; they are performed in no-nonsense, almost crooned style, but with startlingly original settings…Surely one of the albums of the year." (Robin Denselow, 5*, The Guardian, March 13, 2015 (UK))
"A wonderful singer and fascinating character. He's working with musicians in a very interesting and unusual way, his arrangements are unlike anything anyone has ever really heard before" Joe Boyd. "Ground of Its Own is wonderful. The singing is sublime and exquisite! It's gentle and despairing, trancelike and tender. Strokes of genius there I think!" Shirley Collins. "When Sam Lee makes this record public he's going to find himself with a success story on his hands" Fiona Talkington, Late Junctio
---
Concerts: Solo
Hullucination: PRS Foundation's New Music Biennial, Hull
Holy Trinity Church
Hull, UK
The Mercury Prize nominated Sam Lee and driving force behind the eclectic, award-winning folk club The Nest Collective will explore the rich history of vernacular folk song in Hull City and District using a collection of songs from in and around the city. Through recorded testimonials that capture the current and historical oral traditions extant amongst the residents, Sam Lee creates a sonic triptych combining choral and arranged accompaniment to portrait the city and its ever changing character.
Sam Lee said: "Hull City and its many local voices will soon be playground of sounds and stories to forage in and for that I can't wait. What a treat it will be to dig into the rich seam of music so richly folded into this historic place."
This 15-minute piece will be performed twice, with a short Q&A session with the composer between the performances.
---
---
Featured Videos
Sam Lee: NPR Music Tiny Desk Concert
Sam performs 'Over Yonders Hill', 'Lovely Molly' and 'Goodbye My Darling' with John Whitten, Flora Curzon and Josh Green for NPR's Tiny Desk Concerts series
---
Latest Release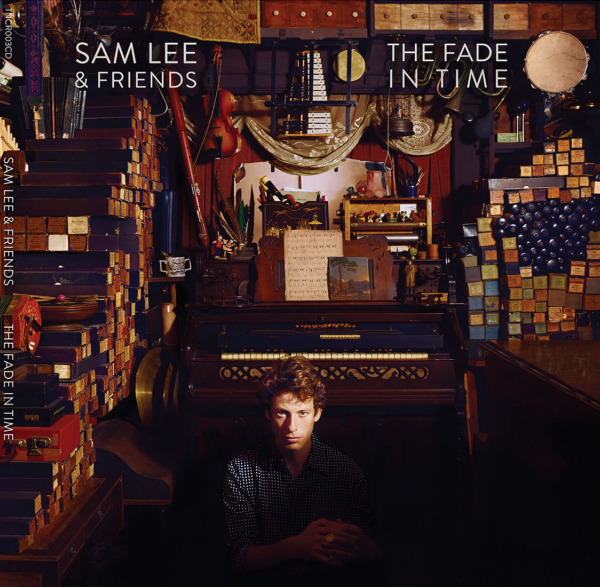 The Fade In Time2015
Sam's Songlines Awards 2016 Winning 2nd album takes a 21st Century view on Folk traditions from the UK and around the world, re-imagining the British folk tradition through the eyes of the wider world. The music takes a path from Gypsy Traveller songs, through Japanese court music to wedding marches from Tajikistan - a truly global journey, with English folk song at its heart.