Mercury Prize nominated folk singer, song collector, award winning promoter, broadcaster, animateur and naturalist
As an artist Sam traverses many worlds, challenging and pioneering folk music in as diverse places and ways. Not just an award-winning singer with two highly decorated albums to his name and a sound incomparable to his contemporaries'; his work fostering live music in the UK has been instrumental in the explosion of folk in the last decade. Sam reinvents not just the way these ancient songs should sound but how they can be sourced, exist and thrive, from conscientiously gathering them in Gypsy Traveler camps to singing them for the Hollywood big screen.
Live & Upcoming
Latest gigs, appearances, radio & TV
Concerts: Solo
Hullucination: PRS Foundation New Music Biennial: Hull
Hull Minster
Hull, UK
The Mercury Prize nominated Sam Lee and driving force behind the eclectic, award-winning folk club The Nest Collective will explore the rich history of vernacular folk song in Hull City and District using a collection of songs from in and around the city. Through recorded testimonials that capture the current and historical oral traditions extant amongst the residents, Sam Lee creates a sonic triptych combining choral and arranged accompaniment to portrait the city and its ever changing character.
Sam Lee said: "Hull City and its many local voices will soon be playground of sounds and stories to forage in and for that I can't wait. What a treat it will be to dig into the rich seam of music so richly folded into this historic place."
This 15-minute piece will be performed twice, with a short Q&A session with the composer between the performances.
---
Concerts: Solo
Hullucination, New Music Biennial: QEH Roof Garden, Southbank Centre
QEH Roof Garden
London, UK
Discover Hull's history of vernacular folk song through a collection of songs from in and around the city, assembled by Mercury Prize-nominated Sam Lee. Lee is the driving force behind eclectic folk club The Nest Collective.
Drawing on recorded testimonials that capture the oral traditions still sustained by residents of the region, Lee creates a rich sonic triptych.
Combining found sounds and arranged accompaniment, Hullucination paints a musical portrait of the city and its manifold characters and characteristics.
Presented in association with the PRS Foundation
---
Concerts: Band
Colours of Ostrava, Czech Republic
Dolni Vitkovice
Vitkovice, Czech Republic
Colours of Ostrava is an international, multi-genre music festival organised annually in Ostrava since 2002. In 2012, the festival was moved to the entrancing surroundings of Dolní Vítkovice – an area that used to belong to metallurgical works, mines and ironworks. The last, 15th year, offered over 350 programme items on 20 open and covered stages – concerts, discussions, theatre performances, films, workshops as well as art activities.
How many traditional English folk singers do you know who come from North London, studied at Chelsea School of Art, worked as a forager and wilderness expert while moonlighting as a burlesque dancer – until a chance encounter led to the door of the great Scottish Traveller singer Stanley Robertson, and an extraordinary four-year apprenticeship into the arcane, living world of traditional song that few outside the Traveller and Gypsy communities have ever experienced?
Since bursting on to the folk scene at the end of the Noughties, Mercury Prize nominee Sam Lee has blazed a trail as an outstanding singer and song collector. He's also been the driving force behind the eclectic, award-winning folk club The Nest Collective, which has brought traditional music to all kinds of new stages and venues, as well as the founder of a burgeoning song collectors' movement that inspires a new generation of performers to draw on living source singers rather than books and records.
Lee is a 21st-century artist, collecting new versions of old songs on his iPhone and laptop, but his repertoire is steeped in the reek and smoke of folk history and lore, its tales of love, parting, exile and murder bound by a sympathetic magic still resonant today, parting the veil on vivid scenes from our islands' deep history.
- See more at: https://www.colours.cz/artists/sam-lee-friends#sthash.dz4GSuy1.dpuf
---
---
Featured Videos
Sam Lee: NPR Music Tiny Desk Concert
Sam performs 'Over Yonders Hill', 'Lovely Molly' and 'Goodbye My Darling' with John Whitten, Flora Curzon and Josh Green for NPR's Tiny Desk Concerts series
---
Latest Release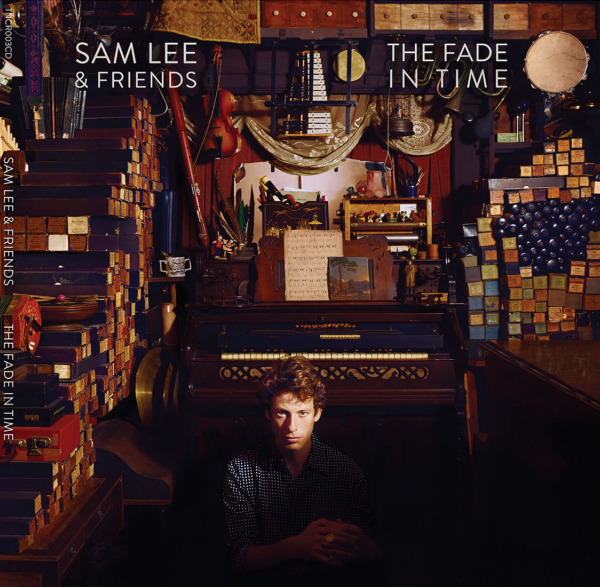 The Fade In Time2015
Sam's Songlines Awards 2016 Winning 2nd album takes a 21st Century view on Folk traditions from the UK and around the world, re-imagining the British folk tradition through the eyes of the wider world. The music takes a path from Gypsy Traveller songs, through Japanese court music to wedding marches from Tajikistan - a truly global journey, with English folk song at its heart.