Mercury Prize nominated folk singer, song collector, award winning promoter, broadcaster, animateur and naturalist
As an artist Sam traverses many worlds, challenging and pioneering folk music in as diverse places and ways. Not just an award-winning singer with two highly decorated albums to his name and a sound incomparable to his contemporaries'; his work fostering live music in the UK has been instrumental in the explosion of folk in the last decade. Sam reinvents not just the way these ancient songs should sound but how they can be sourced, exist and thrive, from conscientiously gathering them in Gypsy Traveler camps to singing them for the Hollywood big screen.
Live & Upcoming
Latest gigs, appearances, radio & TV
Concerts: Band
Sam Lee & Friends
Salle de Musique de Chambre
Luxembourg City, Luxembourg
Regarded as 'One of the most promising folk singers to emerge from the London scene this decade' (The Independent), the award winning British singer Sam Lee invites you to immerse yourself in British and Irish traditional music.
---
Concerts: Band
Sam Lee & Friends: Tränen, Tänze, Lustbarkeiten
Wiener Konzerthaus
Vienna, Austria
Die Strottern & Ensemble Mikado / Sam Lee & Friends
---
Singing with...
Singing with Nightingales: Live
Naked Festival: Muziekgebouw
Eindhoven, Netherlands
As springtime spreads across England, come to the woods and hear the courting song of nightingales beamed live as darkness falls.
The adventurous British folk singer and song collector Sam Lee is joined by a host of his musical friends in a concert of folk songs old and new. As darkness falls more deeply, the concert culminates in duets sung with the nightingales themselves, as they start their courtship song in faraway starlit forests. A unique, candlelit concert, never to be forgotten. This performance lasts around 2.5 hours.
---
---
Featured Videos
Sam Lee: NPR Music Tiny Desk Concert
Sam performs 'Over Yonders Hill', 'Lovely Molly' and 'Goodbye My Darling' with John Whitten, Flora Curzon and Josh Green for NPR's Tiny Desk Concerts series
---
Latest Release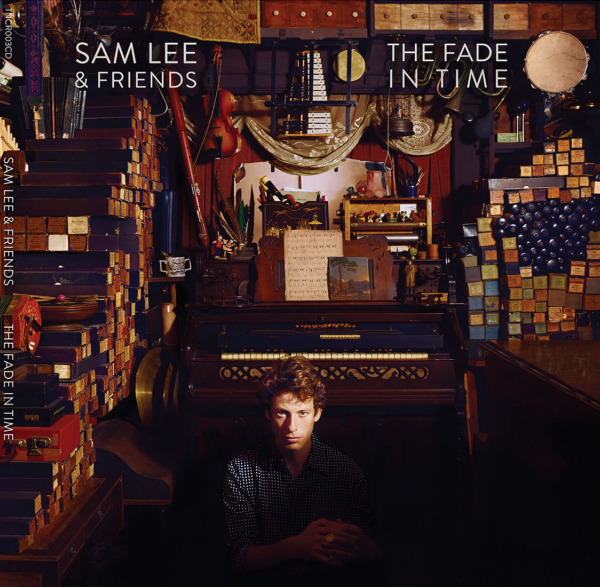 The Fade In Time2015
Sam's Songlines Awards 2016 Winning 2nd album takes a 21st Century view on Folk traditions from the UK and around the world, re-imagining the British folk tradition through the eyes of the wider world. The music takes a path from Gypsy Traveller songs, through Japanese court music to wedding marches from Tajikistan - a truly global journey, with English folk song at its heart.